Our Goal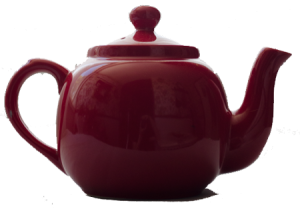 .
Bliss Blend organic tea produces unique Australian certified organic tea blends, made from premium Australian organic herbs, to create tea that tastes amazing!
The Bliss Blend organic tea range has developed from customer demand at farmers' markets over several years, which has resulted in producing popular choices of tea including green tea and white tea. Our unique teas have been created through researching the therapeutic properties of the herbs used to make each tea blend, which maybe beneficial for digestion, relaxation, boosting energy and good health. (Please refer to the individual product descriptions for more specific information).
There are eight different types of tea available in loose leaf and gift tins.
A selection of our tea is also available in unbleached and biodegradable tea bags.
Customer Satisfaction
Sharon Cruise "I have been enjoying Bliss Blend teas for several years now. I love the flavours and the fact that they are organically grown and processed in Australia.  I drink Bliss Blend Organic Tea from first thing in the morning to last thing at night. The Cleansing Replenishing and Ginger Green tea are two of my favourites. There's nothing better than the soothing, pure taste of a Bliss Blend.  I was so pleased to find the teas at my local farmers market and have now graduated to ordering online so that I always have my tea on hand."
Vanessa Lee "Bliss Blend has a sweet lingering taste that mellows my mood. It's become part of my daily routine… my morning quiet time".

Our Guarantee
The consistency and freshness of Bliss Blend Organic Tea is guaranteed. It is created from carefully selected certified organic Australian ingredients, in preference to imported.
Due to limited supply of certified organic Green tea grown here in Australia, currently our certified organic green tea is sourced from the pristine mountains of Sri Lanka and delivered fresh to Australia every 6-12 weeks. The green tea used to make Bliss Blend Organic Tea is very low caffeine, mild in taste and with no bitterness.
Our Australian certified organic tea is grown without the use of chemical or artificial fertilisers and pesticides.
The ingredients are sourced from certified Organic Growers of Australia (OGA), Australian Certified Organic (ACO) and (NASAA) suppliers.